Business Building Blocks BYOB
November 16, 2021 @ 6:00 pm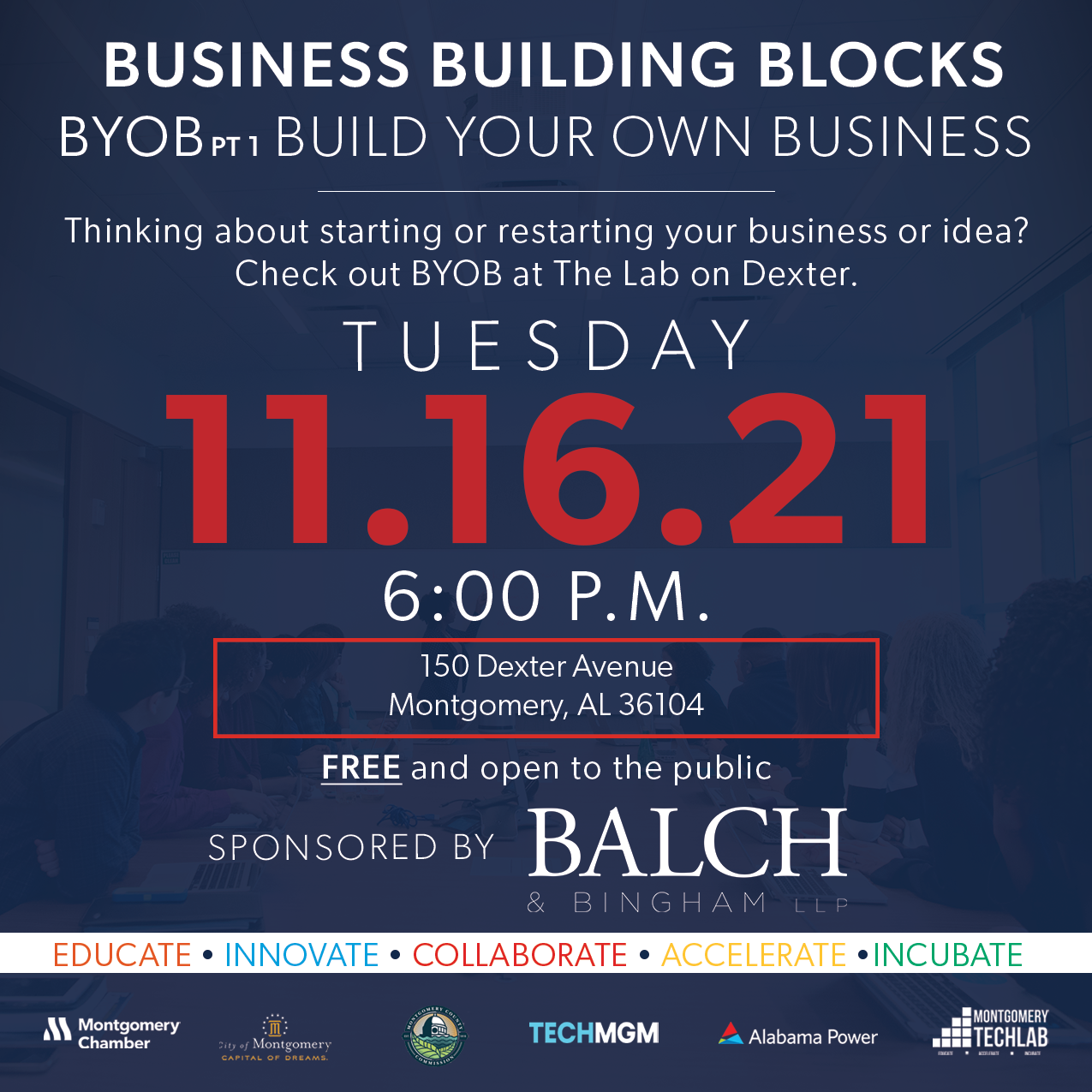 It's almost time for our next Business Building Blocks!
Join us at The Lab on Tuesday as we discuss BYOB: Build Your Own Business. If you are a budding entrepreneur or are interested in how you can turn your passion into a business, this night is for you!
Meet us at The Lab at 6 pm on Tuesday for a great night of networking and conversation surrounding starting your own business.