Drone Day Educational Activities – College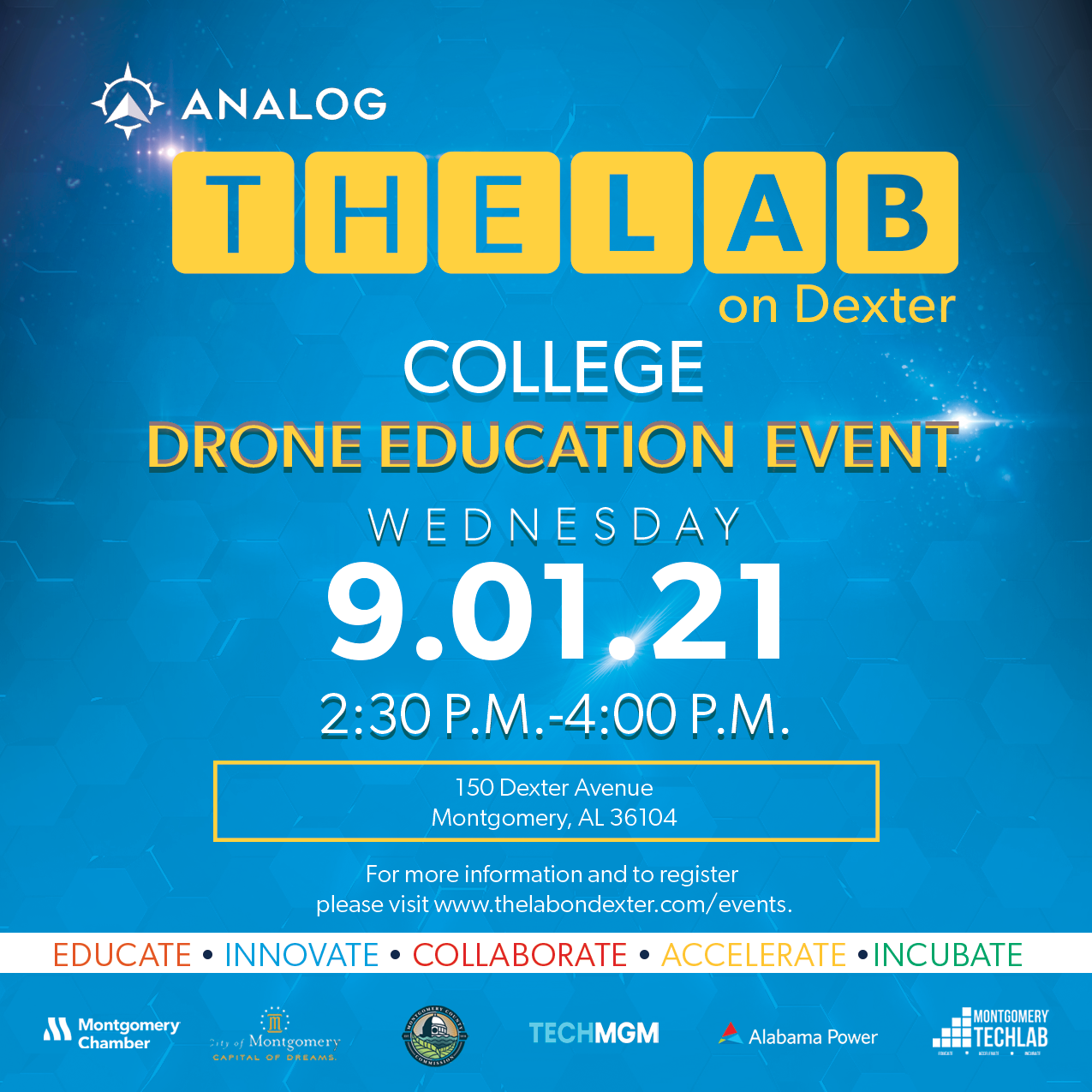 Please register for the TechMGM Drone Education Event for College Students.
Drone Education Event (College) – Analog Teams, a graduate of the Montgomery Tech Lab, tech accelerator will host a drone educational event for college students.  Over the course of the event, students will learn how an experienced drone pilot prepares and utilizes an unmanned aerial vehicle while he conducts a live mapping.  They will have an introduction to the use of drones for land development, road mapping, geo-data management, and geomatics engineering. In addition, they will also learn about the connections between drones, mathematical modeling, big data, 3D modeling, and artificial intelligence.   Students will hear from experienced drone pilots and learn about the career opportunities within the field. This is a GREAT opportunity to expose college students to a very exciting, growing, and in-demand STEM field.