Business Building Blocks Entrepreneurship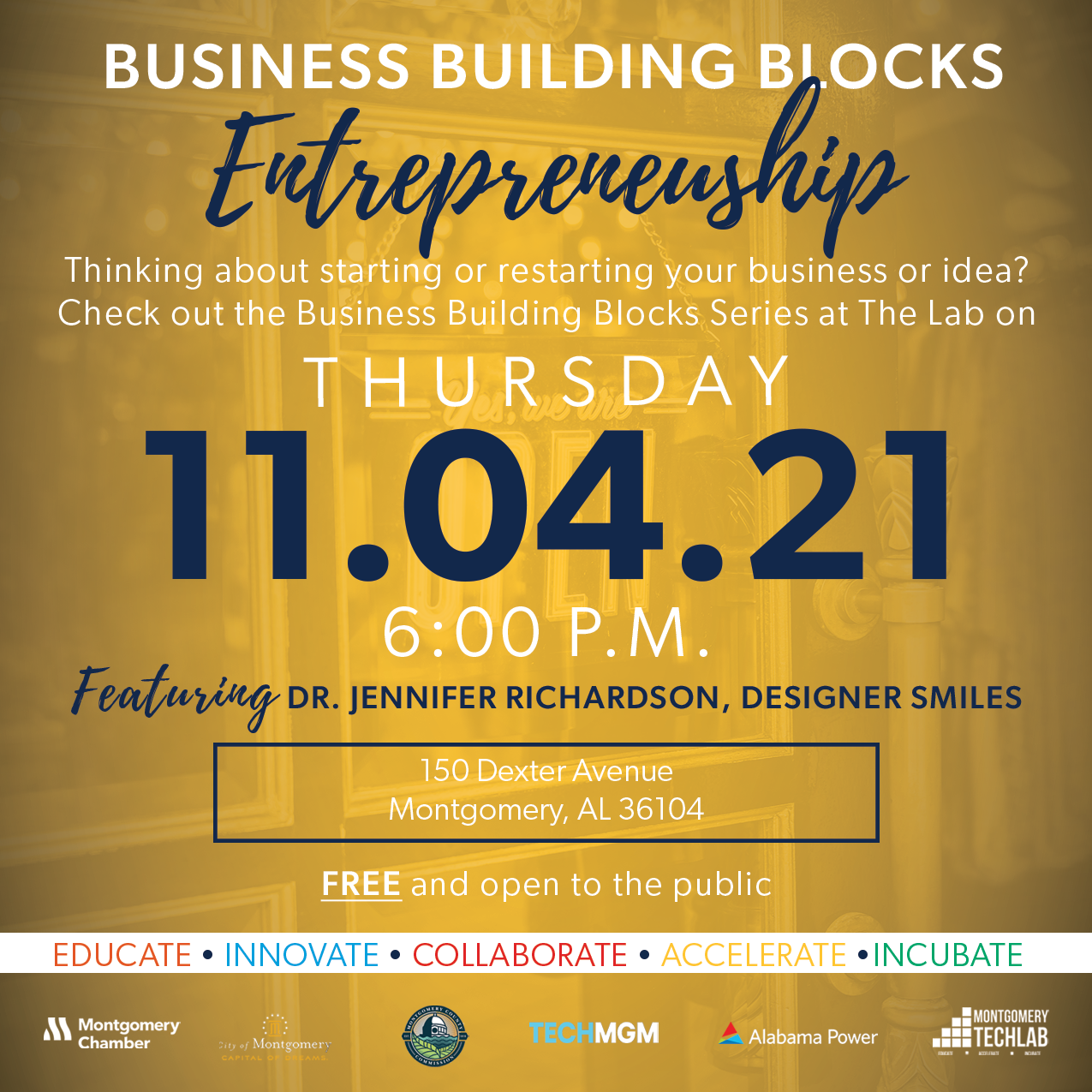 Are you thinking about starting a business? Then this is for you! This event will feature special guest Dr. Jennifer Richardson of Designer Smiles. We are excited for her to share her thoughts on starting a business with us!
Meet us at The Lab Thursday at 6 pm. See you there!